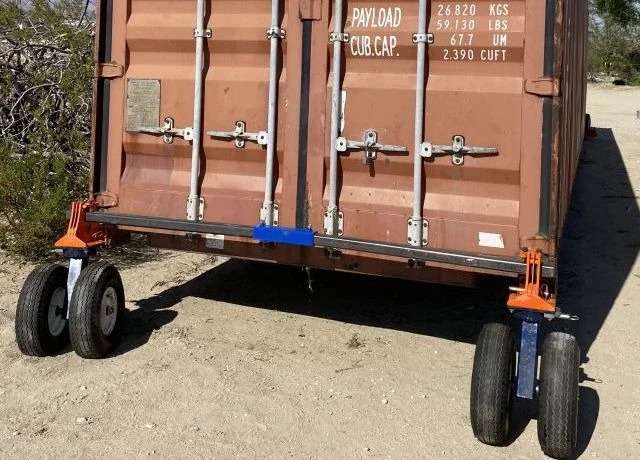 TriWich started as a weekend garage hobby. And its turned into an amazing product/story.
About Us
TriWich Modular Mobility Solutions
Moving Shipping Containers, Aircraft, Semi-Trucks, and Machinery up to 320,000 pounds. From 18,000 lbs/tire Semi-Truck Dual Wheel Dollies to Shipping container trailers for trucks or any other shipping container equipment for forklifts, tractors or driving on the highway, you have come to the right place.
With a big enough lever you can move the world, right?
The TriWich Story
After breaking every wheel dolly in the market picking up his RV/5th-wheeler, a friend asked for some help. With a big enough lever you can move the world, right? A prototype quickly followed that successfully lifted that 5th-wheeler and a 20,000 lbs Semi-Truck. After reducing 80% of the metal and increasing strength 1000%, we patented our "Wheel Dolly" design.
Toyota and Peterbilt were our first Wheel Dolly customers. COVID then stopped the world, however, during that time we developed our Tri60 and spun a Shipping Container on sand. The military contacted us and we started fabricating solutions for moving containers with forklifts, tractors, pulling like a wage and then moving shipping containers down the highway with our latest patent "LiftWich"
Triwich Tri60 is 100% modular and is the true universal dolly
The same TriWich can pick up a supercar, RV, Semi-Truck, Shipping Container, 247,000 lbs Airplane, 320,000 lbs machinery! It's easy to retrofit every dolly you own onto a Tri60 dolly, so stop inventing in cheap dollies you throw away. Get one Tri60 and you can move everything in your house with ease.
Our Customers
In our journey to revolutionize mobility solutions, our customers are the driving force behind our success. We take immense pride in our customers and look forward to continuing our relationship to helping new customers find solutions to their most challenging projects.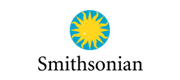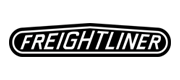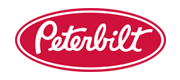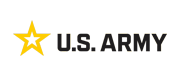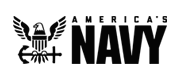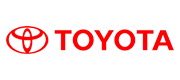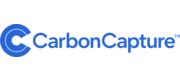 Daniel Baron Goetsch
Inventor, Founder and CEO
BSEE / MBA / Finance Six Sigma Black Belt , 4 USPTO PatentsInternational ExPat 16 years in Europe (Motorola, Siemens, Dell, Lenovo, JM, JCI) Operational Finance ExecutiveInducted into Who's Who 2023 Daniel B Goetsch http://www.danielbarongoetsch.com/
Daniel Goetsch is the multi-talented force behind TriWich®, seamlessly merging roles as
Founder, CEO, CFO, Head Inventor, and Chief Engineer. With an MBA and Mechanical
Engineering background, Mr. Goetsch's innovative spirit birthed TriWich's modular mobility
solutions that have transformed the automotive and industrial space. His hands-on approach
has led the team through patented design developments and consistent market leadership,
exemplified by products like the TriWich® Automotive & Heavy Industrial Dollies. With a rich
history in managerial roles across different sectors and his fervent passion for invention, Mr.
Goetsch stands as the driving visionary of TriWich®, steering it towards uncharted territories of
excellence.
Amidst the vast horizons of innovation, where boundaries are consistently redefined and surpassed, Daniel Goetsch stands as a beacon of progress, pioneering transformative shifts in the world of transportation and mobility.
His odyssey with TriWich® encapsulates more than just invention—it's a tale of relentless passion and resilience. Within the cluttered labs and noisy workshops, Mr. Goetsch gave birth to his brainchild: the patent-protected, made-in-USA TriWich® Automotive & Heavy Industrial Dollies. Unlike any of their predecessors, these dollies were an emblem of precision and strength. Engineered meticulously, they were robust warriors that could deftly dance under the imposing weight of RVs and semi-trucks. But the chronicle of innovation didn't end there. Recognizing the limitations of pickup trucks, Mr. Goetsch unveiled another masterpiece: the LiftWich. This groundbreaking device didn't just amplify the hauling capacity—it metamorphosed pickups into powerhouses capable of lifting cumbersome shipping containers. Beyond the mechanics and technicalities, what resonated was Mr. Goetsch's meticulous involvement. From sketching prototypes to orchestrating marketing strategies, he emerged as the beating heart of TriWich®'s triumphs.
Yet, for those familiar with Mr. Goetsch's career trajectory, his success at TriWich® was but a chapter in an epic saga. At Dispensing Dynamics International, Mr. Goetsch, with his discerning vision, revolutionized operational frameworks. While most saw challenges as setbacks, for Mr. Goetsch, they were opportunities waiting to be harnessed. His establishment of a Manufacturing SubCon in Slovakia wasn't a mere expansion—it was a strategic maneuver, meticulously orchestrated to enhance production efficiencies. Demonstrating impeccable fiscal sagacity, he recognized the latent bottlenecks in Month End Close timelines and streamlined them, fortifying the company's financial pillars. This astute foresight and fiscal clarity were instrumental in setting the stage for the company's acquisition, thereby immortalizing his indelible mark on its legacy.
But the kaleidoscope of his professional pursuits didn't halt there. Trident Case witnessed a unique facet of Mr. Goetsch. Initially on-boarded for his financial acumen, Mr. Goetsch's innate ability to discern operational bottlenecks soon became apparent. Not one to rest on laurels, he seamlessly transitioned into the role of Operations Manager. Under his astute leadership, manufacturing bottlenecks, once considered impediments, were metamorphosed into avenues for unprecedented growth. His transformative strategies weren't just about operational excellence—they were narratives of rejuvenation, illustrating his boundless versatility.
In the grand tapestry of transportation and mobility, Mr. Goetsch isn't just a contributor—he's an artisan. With every invention, every strategy, and every leadership role, he ensures that the realm of transportation isn't merely about movement but about revolutionizing journeys. Every step he takes is a testament to his unwavering commitment, propelling the world forward, one innovation at a time.
David Fleck
Chief Legal Officer
David Fleck serves as the Chief Legal Officer for TriWich®, bringing a robust background in legal
expertise from his 26+ years as a Business and Real Estate Attorney. He's well-versed in regulatory
compliance, intellectual property, and litigation management, honed through his decade-long
tenure prosecuting complex financial crimes for the LA District Attorney. His intricate
understanding of business-related fraud and tech-driven solutions, as evidenced by his
leadership at Veritable Data Solutions, aligns seamlessly with TriWich®'s innovative ethos. Mr.
Fleck's dedication to ethical practices and his vast network, built from initiatives like TEN
Networks and the VR Bar Association, makes him a cornerstone for TriWich®'s legal foundation.
From the bustling courtrooms of Los Angeles to the cutting-edge frontier of blockchain technology and the Metaverse, David Fleck's journey is nothing short of inspirational. His narrative is that of an individual who bridges the gap between stringent legal processes and transformative technology innovations, positioning himself at the forefront of progress in both arenas.
Emerging from UCLA's revered corridors with a degree in Political Science and two All-American titles as a springboard diver, Mr. Fleck dove into the intricate world of international relations. His time at the University of Vienna not only honed his academic prowess but also offered an immersive cultural experience. This year-long sojourn in Austria saw him juggling academic rigor with being a part of the Austrian National Diving Team. A leap from diving boards to legal docks was imminent. Mr. Fleck capped his education with a law degree from UCLA School of Law.
Mr. Fleck's tenacity in the courtroom is a story many in Los Angeles can attest to. For a decade, he championed justice as a White Collar Criminal Prosecutor, taking on complex financial crimes and delivering justice in cases of fraud, identity theft, and money laundering. This was not just a job; it was a mission to safeguard society from the menace of white-collar criminal enterprises.
But his thirst for justice didn't stop at prosecuting. Recognizing the devastating impact of business, real estate, and investment fraud on innocent lives, he founded the Law Office of Mr. Fleck L. Fleck, Inc. Here, Mr. Fleck became the beacon of hope for victims from diverse geographies, helping them reclaim their money, property, and dignity. Whether representing aggrieved parties or those wrongfully accused, Mr. Fleck was always on the side of justice.
Yet, Mr. Fleck's passion to bring about change did not stop at the courtroom doors. Recognizing the transformative power of technology, he co-founded Veritable Data Solutions, Inc., a beacon of innovation in the real estate sector. Through their Veri-Lock system, a union of NFT and blockchain technology, Mr. Fleck and his team are revolutionizing how transactions are secured, preventing fraud and ensuring the safety of millions in capital.
Continuing his tryst with innovative tech solutions, Mr. Fleck's latest venture, the Virtual Reality Bar Association (VR Bar), is a testament to his visionary zeal. He's leveraging the metaverse to create networking realms where lawyers from around the globe can interact in virtual co-working spaces—a digital revolution in the world of legal networking.
His roles as a board member for the Odd Fellows Home of California, directing million-dollar renovation projects, or his educational stints, teaching and empowering future generations about the nuances of legalities in fraud investigation and litigation, further underscore the breadth and depth of Mr. Fleck's commitment.
Today, as the Chief Legal Officer of TriWich®, Mr. Fleck is at the helm of ensuring the legal robustness of a company that is redefining mobility solutions. In a world constantly on the move, with vehicles ranging from RVs to massive semi-trucks, TriWich® stands out, largely due to Mr. Fleck's legal acumen. While the company's innovative dollies and shipping container maneuvering tools signify groundbreaking engineering, Mr. Fleck's role ensures that they tread on the right side of law and ethics.
Mr. Fleck Fleck's journey is not just about an individual excelling in his field. It's a tale of perseverance, innovation, and an undying commitment to justice and progress. With every venture, every case, and every lecture, Mr. Fleck continues to inspire, making an indelible mark on both the legal and tech landscapes.
Catch up with us!
Subscribe to our newsletter for exclusive updates and insights.